Products
Cedar Wood Products and Services in Regina
The Shake Shop in Regina. We carry the products you need for your project. Repair or build your deck, fence, or home renovation project.
Cedar – Clear
If you are looking to build a sauna or need trim for your windows. Tongue & groove cedar for under your soffits? Clear cedar, without knots, is a good option for you. This high-end product adds an elegant clean look to any project. The Shake Shop stocks a wide variety of these clear cedar products. Siding, fascia, and dimensional lumber.
Cedar Dimensional Lumber
The Shake Shop carries a wide variety of dimensional lumber. Ranging from 2 x 4 to 2 x 12 in 6ft to 16ft lengths. Some longer lengths are available by special order. Some of these products are kiln-dried. This provides the highest quality and durability available. All have eased edges for enhanced appearance. Most are select tight knot. We do stock some in clear cedar for trim and sauna applications.


CEDAR FENCING
We stock all of the products necessary to build many types of fences. We offer quality 1 x 6 fence boards, in 5ft and 6ft lengths. Available with one rough sawn face and one smooth or smooth on both sides. We find that the rough sawn face is nicer and accommodates stain better. We also offer 1 x 8 and 1 X 4 fence boards. These can add some character to your fence. We stock 100% cedar prebuilt 6ft x 8ft fence panels. These are available with or without a lattice top. Cedar 4 x 4 rot-resistant posts in 8ft to 12ft lengths, also in stock.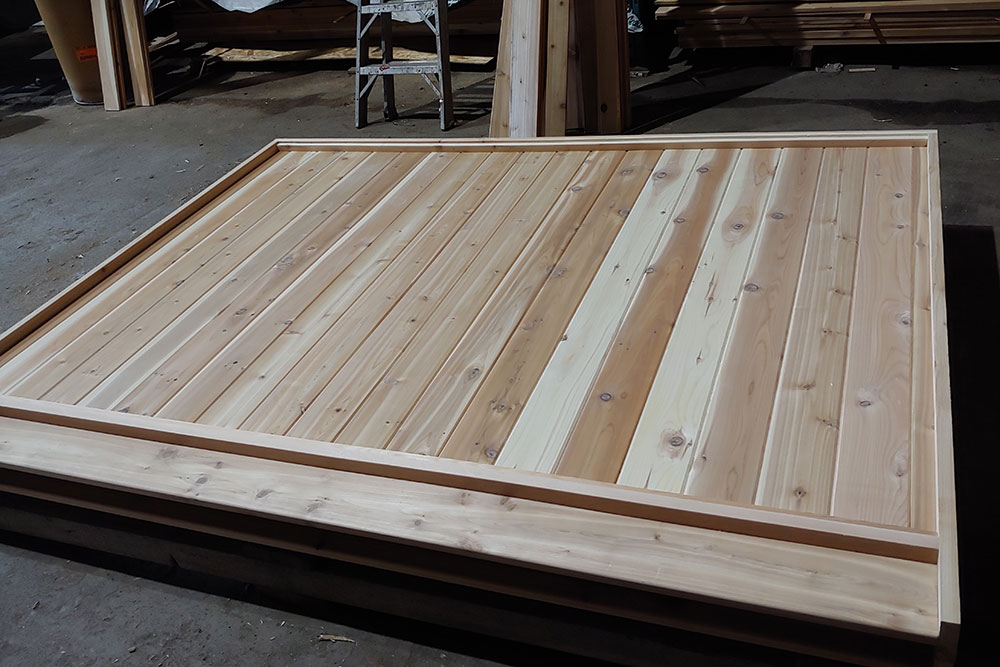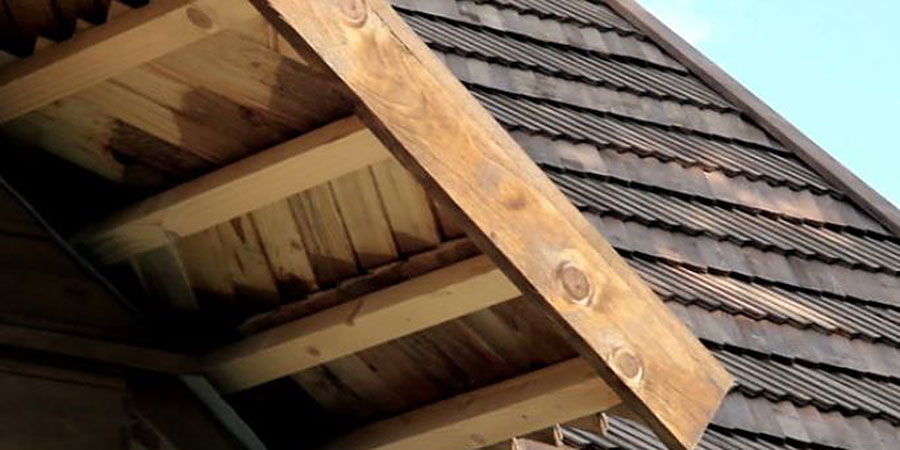 Cedar Fascia
The Shake Shop has a wide variety of S1S2E fascia boards which have one rough sawn face and 3 smooth. These are available in 1 x 4, 1 x 6, 1 x 8, 1 x 10, and 1 x 12. They are all approximately 3/4 inch thick.
Cedar – Live Edge Slabs & Timbers
For those that appreciate the beauty of real wood. We recommend cedar timbers or a live edge slab. Live edge slabs are sections cut out of the tree leaving the bark on. Bark on or bark off, live edges add a unique charm to fireplaces, countertops, tables, and bars. Cedar timbers are used for columns and pergolas. They create a unique space for entertaining and relaxing on your patio or your backyard. They are available in both rough sawn and smooth face. Superdeck transparent stain adds the finishing touch. Bringing out the real beauty & charm. They will last the lifetime of your home. Cedar is both rot and bug resistant. We stock a wide selection of timbers. Various sizes from one inch thick to 12 x 12 columns. Special orders for any other dimensions to suit your requirements.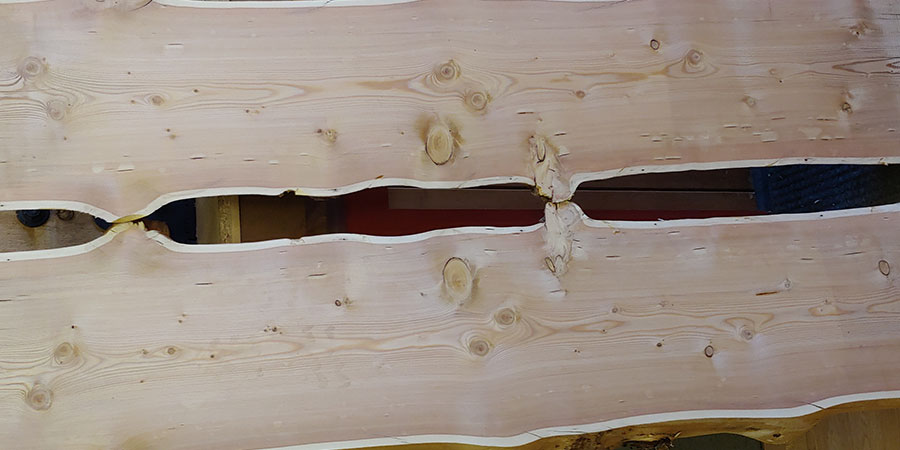 Cedar Shakes & Shingles
Cedar shakes add a rustic, yet sophisticated look to any home or garage roof.  They last 2 to 3 times longer than conventional asphalt shingles. Cedar shake roofing adds value and curb appeal to your home. Cedar is rot and insect resistant. We stock only #1 heavy cedar split shakes.  Medium thickness is available on a special-order basis. We also stock the 18-inch-wide rolls of shake felt. The felt is applied to your roof under each course of shakes. The felt is marked to help to line up each course.
The Shake Shop also offers a wide variety of taper-sawn cedar shingles. These are used for walls or some roofing applications. They come in different grades and thicknesses. These shingles are seen on the gable ends of homes, garages, and sheds. They add style and beauty to any structure. Feel free to contact us to discuss which product is best for you.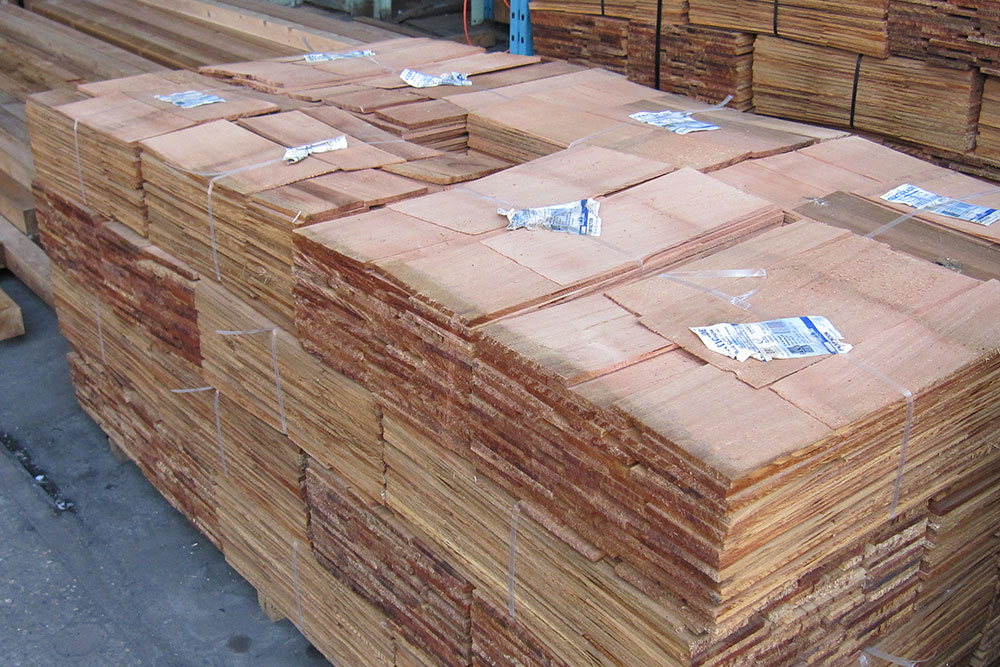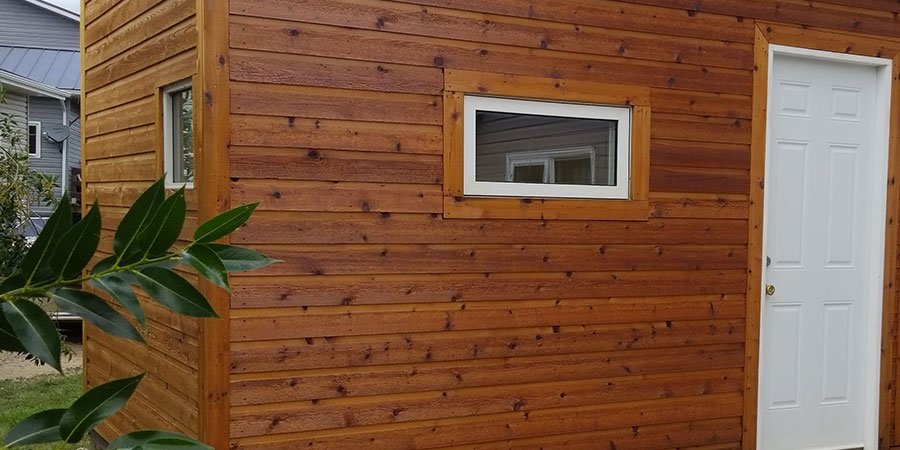 Cedar Siding
We offer a wide variety of cedar siding.
Channel (commonly called lap siding) 6 & 8 inch
Beveled – 6″ 8″ 10″ 12″
Haida Skirl (wavy edge) 10 inch & 12 inch
Tongue & Groove (V-joint) in 1 x 4 or 1 x 6 from 8-16ft lengths
Log Siding – 2 x 8
Cedar Radius Edge Decking
The Shake Shop has cedar radius-edged decking in 5/4 x 4, 5/4 x 5, and 5/4 x 6.
We only stock select tight knot products with a high-quality face that is one inch thick. These are available from 6ft to 16ft lengths. Nothing beats the look of a real cedar deck, and for a fraction of the cost for composite materials.
If you like the rustic look of a gray weathered deck, there is no maintenance to cedar. If you prefer to keep it looking new. We recommend applying a coat of Superdeck oil-based transparent stain.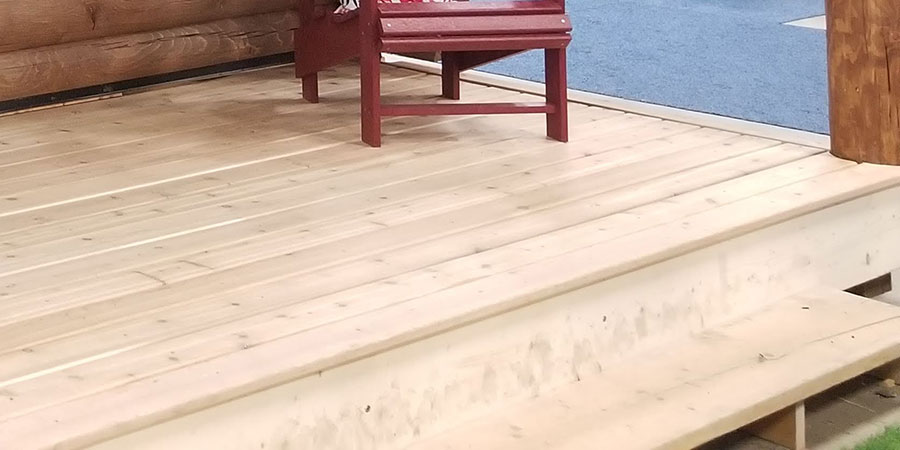 Pine Siding
We offer a wide variety of pine siding.
• Channel (commonly called lap siding) 6 & 8 inch
• Beveled – 6″ 8″ 10″ 12″
• Haida Skirl (wavy edge) 10 inch & 12 inch
• Tongue & Groove (V-joint) in 1×4 or 1×6 from 8-16ft lengths
• Log Siding – 2 x 8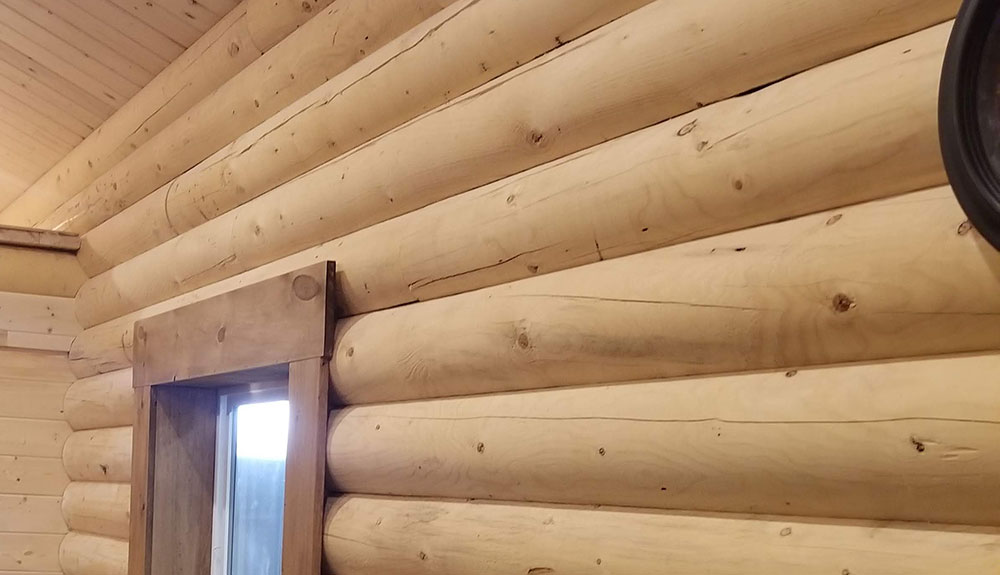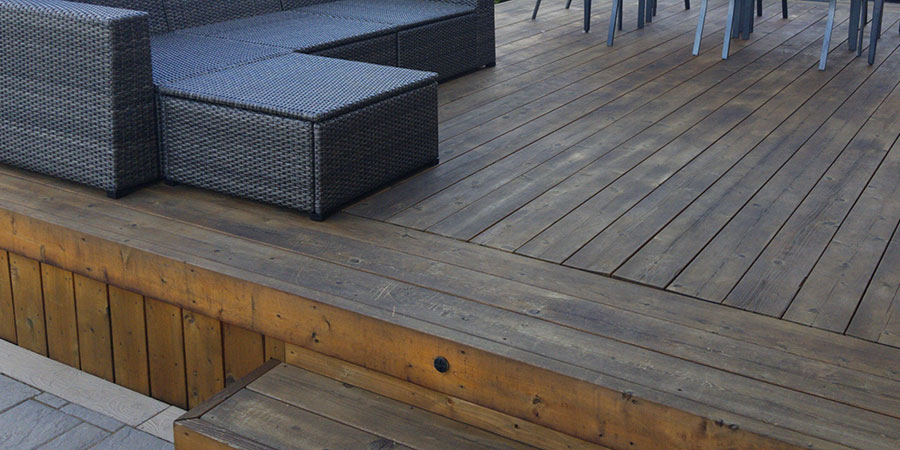 Superdeck Stain
We are one of Regina's largest suppliers of Superdeck 1900 series transparent stain. This one coat product highlights the wood grain of any wood surface. It is a three-oil formula.  It contains deep penetrating tung oil for long-lasting protection. The highest quality iron oxide pigments create long-lasting colours. Also inhibits UV damage caused by the sun. It is formulated to resist the growth of mildew and algae on the coating's surface. Finally, it provides excellent water repellency. We also stock some of the stains specially formulated for pressure-treated lumber. All stains come in a wide range of colours to suit your décor.